Dear friends, we bring you a very interesting interview again. This time it will be our first foreign guest, the most important one. President of WUKF prof. Dr. Liviu Crisan.
Mr. President, we are aware of how busy you are and how many activities you have. We are all very grateful that you find some time to answer our questions. Many thanks.
It is my pleasure to talk and share opinions with all persons that are interested in same passion as mine: karate.
Not only our members, but the whole world knows you as the president of The World Karate Organization – WUKF. But where are your karate roots? How did your karate journey begin?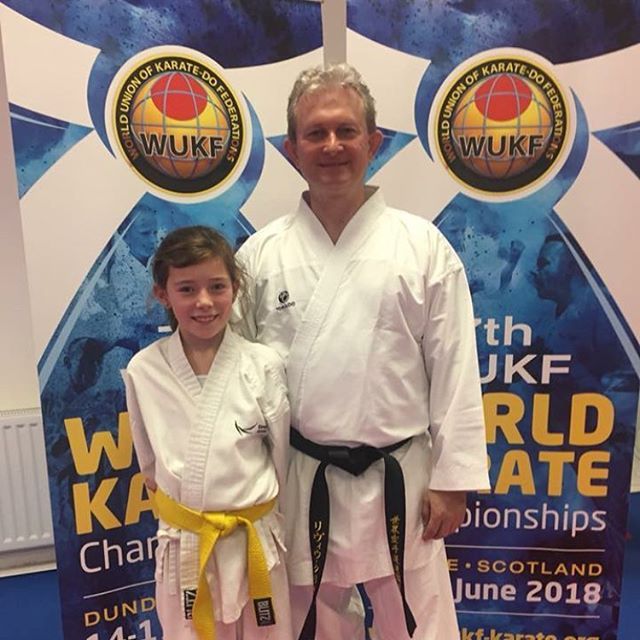 I started Karate in 1980 in Romania, that time in very strange conditions that the communist regime imposed for Karate, that was not an official recognized sport, so we were able to train under different covers like judo, gymnastic etc. We really started after the revolution in 1990 when karate was officialised in Romania, that time I was the leader of a small group of enthusiasts. The next 6-7 years we travelled in Europe for participating at seminars and competitions, developing friendships and collaborations. After the revolution my club was affiliated to the Romanian Martial Arts Federation (RMAF) but in 1997, 5 clubs located in Transylvania decided to organize our own association, leaving RMAF that was not responding to our requests of improvement. In very short time other 20 clubs joined our new association and especially after we decided to affiliate to WKC more and more clubs knocked at our door. In 2000 the association we created 3 years ago was recognized as a national federation by the Romanian Sport Ministry and we start to organize a federation with a new and modern organizational management (I am university professor teaching Quality Assurance) focused on supporting the clubs to develop their activity, to organize events and participating in international events. In 2005, after the splitting of WKC, I was elected vice-president of WUKO. In 2009 most of the affiliated clubs to WUKO decided to change the name of the federation in WUKF and I was elected General Secretary.  I worked on this position up to 2013 when I was elected as WUKF president and I continued the intense activity of the former WUKF president, Mr. Osvaldo Messias de Oliveira, for bringing more and more federations to WUKF, improving the competition rules, appointing professional persons that have competence in running a large international federation.
Can you remember an important karate training experience, the one that still accompanies you?
That were more than one of course, for sure the yearly seminars organized by the JKA Germany with high level Masters and for Kumite competitional with Sensei Ticky Donovan, all of these before the year 2000.
You hold the 7th Dan in Karate. What are your sports achievements as a competitor or as a coach?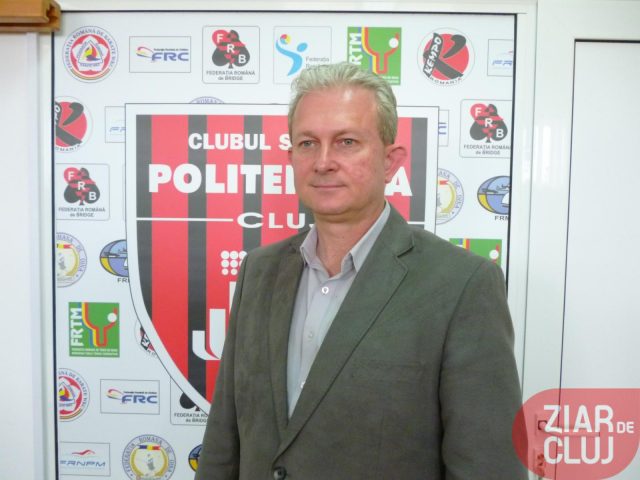 The competitional karate activity started in Romania in 1990, I was 38 years old, for sure too late to start competition. Also, there were no referees that times and the coaches of the most important clubs had to take this job. I was very involved as a coach in my club, my team winning many times national titles, especially for kumite. After I became the president of the association and then federation, I stopped refereeing focusing on the managerial tasks. The Romanian WUKF Karate Federation has now 112 clubs and my club, CS Politehnica Cluj Napoca is always on the first positions at the national events. Of course, I have now 3 coaches for Shotokan, Shito Ryu and Goju Ryu, working with the groups from early childhood to veterans.
We know you are a professor at the University of Cluj-Napoca. What do you teach at this university? What do you enjoy the most about this "mission"?
I am teaching at the Technical University of Cluj Napoca to subjects: Dimensional Metrology and Quality Assurance. It is my profession but with deep involvement into my karate activity as manager, helping me and my team to organize events and activities at the national and international level.
 What are conditions for karate in Romania like? Because our experience is that many states don´t support sports activities enough. 
Up to now we were financed by the Sport Ministry, and this was a very important support of our activity helping the athletes of the national team to train in better conditions and to participate at the international events. Unfortunately, there are national governments that refuse to realize that Karate is a very effective way not only for develop sport abilities but especially for educational purposes.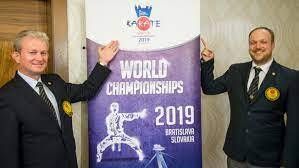 Slovaks began to perceive WUKF in Slovakia long time ago. Well, it has reached its boom after the award of the World Karate and Kobudo World Championships in 2019 in Bratislava. Weren't you afraid of a failure then?
Yes of course I am always afraid of non-expected mistakes of failures but after I started to work with the Slovak organizing team, my worries became almost zero. I can tell you very sincerely that the Slovak team remain one of the best organizing team that I had the chance to work. The Slovakia Open having a large participation is a yearly clear example of "how an international event has to be organized".
 How do you remember the World Championships in Bratislava? What will remain in your memories?
I need to repeat myself now, the World Championships in Bratislava was one of the best organized championships and it is up to now the champions of the participation with 2500 athletes from 83 federations. I am very sure this championship is impossible to be forgotten and I do hope that the Slovak federation will apply in the next years for organize the WUKF European Championship.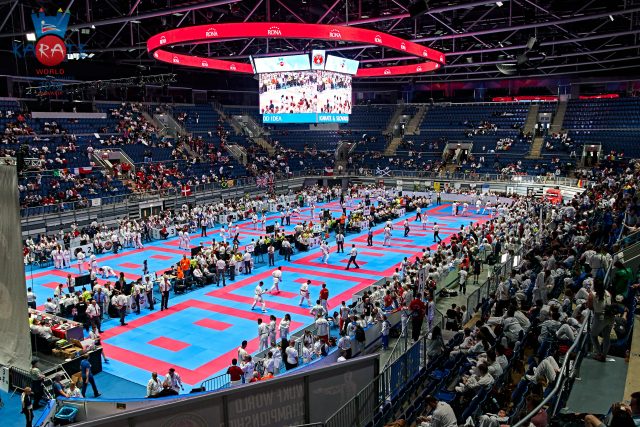 Managing and advancing the world of karate can be harsh. How you relax from all that politics and often negative relationships and problems?
It is difficult indeed to manage not only the organizational problems but maybe more difficult the collaboration between strong characters we have in Karate, sometimes with high egos or pride. But at the end I have nothing to complain, I love WUKF and the total satisfaction came after every event that bring so much happiness for thousands of people.
What challenges await WUKF in the near future?
Our way is to offer more and more opportunities to the federations, to the athletes, we started a Karate Professional department, and we are working hard now for organizing and improving the competition for athletes with special needs. I think this is one of the most important line we can work for, there are many athletes in this category, and I think they deserve everything we can do for them.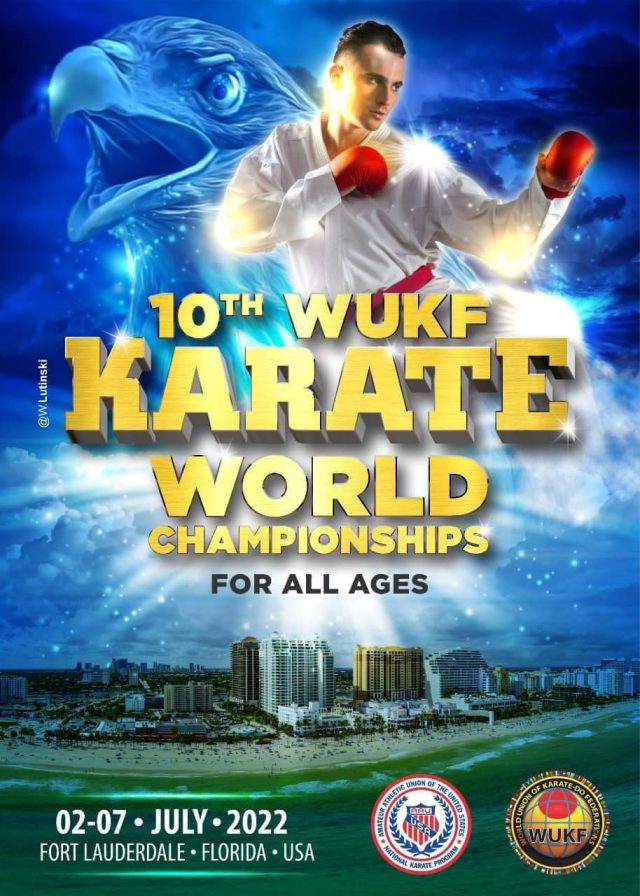 Karate is facing a strong "competition" in today's world, in addition to the number of new sports, various "online sports" that are attractive to young people are becoming more popular. Is there anything specifically unique that can karate offer to young people?
Every sport has its advantages and Karate has for sure something unique. It is not a sport only it is a method of education; the main karate target is not to form champions only but to form strong characters for society, using the Japanese educational traditional values that being harmonized with the European culture can shape the character of the young athletes that will be leaded on a healthy way of living and correct behaviour. I do believe that Karate can be an additional tool of all national educational programs that can start at 6 years or less and can continue till the old age.
Karate has been a one-off experience as Olympic sport again, what does prevent this sport from being on this list regularly? On top of the fact that among the Olympic sports we have skateboarding or trampoline jumping now?
Unfortunately, Karate is very divided all over the world and this create confusion for the Olympic Committee or other international boards. Regarding the high number of practitioners all over the world I think Karate must be represented to the Olympic Games, but this will happen when the leaders of the most important karate organizations will understand that this is a common target for all organization not a tool for one only to pretend that all the others are inexistent.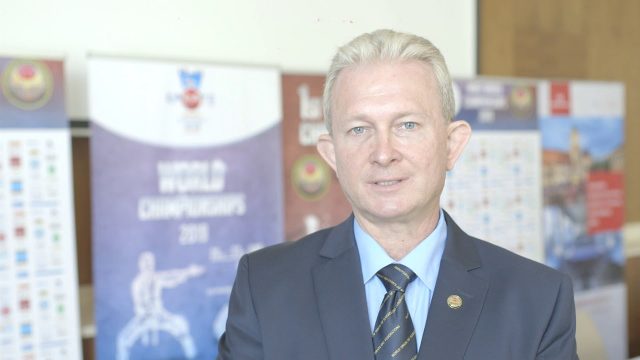 Today, karate has two forms or paths – it is still a martial art, but it is also a sport. What is your opinion about the difference between "traditional Karate" and "contemporary Karate"?
The Sport Karate is the applicative part of Karate, a proof of improvement that many of the people need. Depending on the individual option an athlete can decide to compete or not, this is a personal decision that can help him to test his abilities and progress as well. Traditional Karate is the base that allow to a person to perform almost all the life. Competition is for a limited period usually, but karate practice is forever.
For many years you have been watching our national team in competitions under WUKF. What would you say to us as the federation?  
There is no politic here, please check the results of the World and European events and the answer is there, you will see that Slovak federation is always on the first places. The performance of the athletes is the result of the excellent coaches the federation has and the performant management the top management of the federation proved. The Slovak Federation president is one of the 9 members of the WUKF Executive Committee, so I think all these are enough to demonstrate that the federation place in one of the top in WUKF.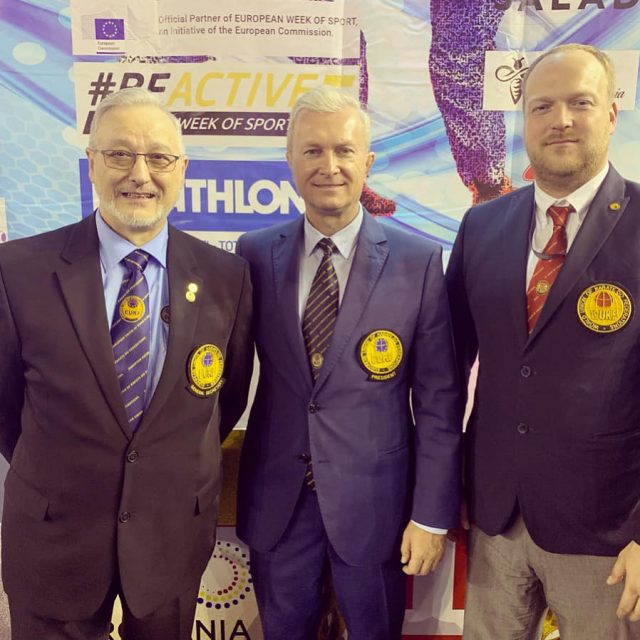 And finally, what would you say to karateka in Slovakia?
I think that the way the federation is leaded now is the best one for all members and I hope the restrictions caused by COVID will end soon and we can start to work and develop WUKF helping the national federations to grow and organize their activity better and better. Slovak Federation is for sure one of the main partners of WUKF on this road.
Mr. President, thank you very much for your answers and wish you a good health, energy, and strength for the upcoming years at WUKF.
Questions: Slovak Federation of Karate
Answers: Dr. Liviu Crisan, president of WUKF